This is another 250 words Flash Fiction Competition – a weekly event by Indies Unlimited. I hope you like my entry called, THE FOREST GIANTS'S MESSAGE so much that you'll vote for me, today, THURSDAY. Please follow the link at my blogpost to get to the competition entries. Enjoy reading all the entries!
Maretha Botha Titbits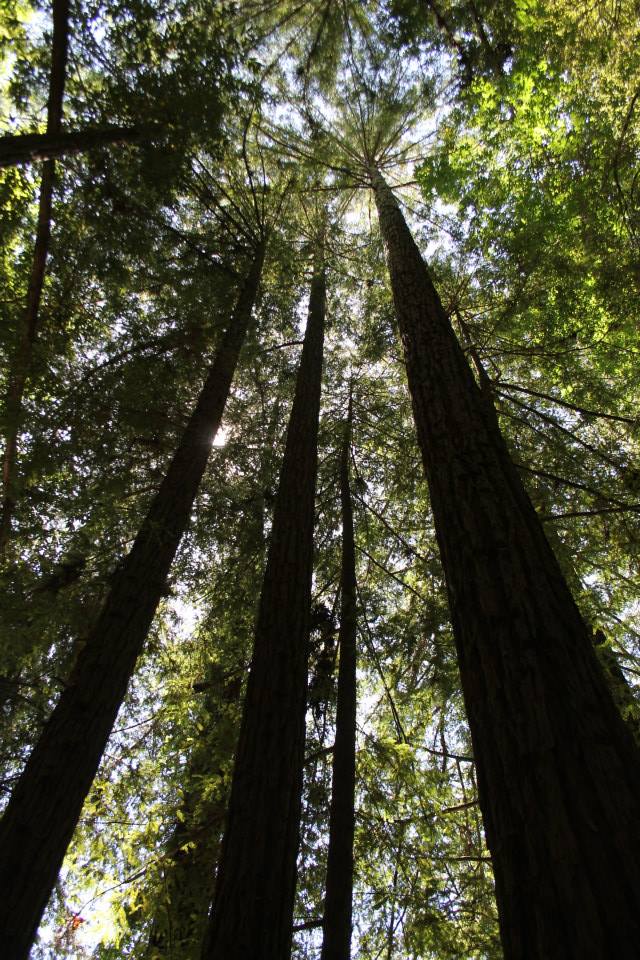 Photograph by K.S. Brooks
March 2018 is almost a memory and it's time for the next Flash Fiction prompt, as well! I love walking in a forest, especially when I have an opportunity to lie on my back and watch the sky high above the tree canopy.  I'm sure you'll agree that this photograph shows just how wonderful it is to be in a forest – so many sounds and smells!
Here is my entry for this week. I hope you enjoy it as much as I enjoyed writing it! Please don't forget to vote for me – if you want, but I'm sure you'll enjoy reading all the snippets which make Flash Fiction such a joy to read and write!
The Forest Giants' Message
An elderly couple holds hands, gazing beyond the tree canopy, focusing on a few small patches of blue. "Can you hear them? They're trying to…
View original post 227 more words